Endless hot water, endless comfort…
CASATI supplies and installs various models and makes of natural gas hot water heaters.
Heat the water in your home with a natural gas traditional hot water tank or a tankless system. 
If you're like most Canadians, you probably use an average of 75L of hot water each at home every day (according to a national study) – for washing dishes and clothing, cleaning and personal hygiene. This adds up for the average family!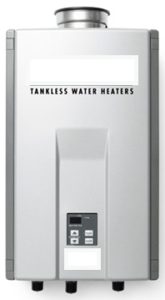 If you want to be able to take a shower, wash dishes and do laundry all at the same time, then the solution is to have a tankless system installed in your home. 
Installing a tankless water heater can save you energy costs of at least 30% compared to a traditional hot water tank. The best part is that with a tankless, you get continuous hot water – it never runs out!
LET'S CONNECT
How you can save money on your hot water bills:
install an ENERGY STAR® qualified, high-efficiency water heater
reduce the frequency and amount of hot water that you and your family use
schedule your largest hot water usage (like doing your laundry), on energy efficient days and times
Get a free quote
Call CASATI 905 – 460 – 4023 to learn more or book a free in-home consultation and a CASATI HVAC Specialist will visit your home to discuss the best options for you and provide you with a no-obligation quote.
SAVE UP TO $2300* IN BUNDLED REBATES
UPGRADE YOUR HOME EASILY & AFFORDABLY
CASATI Resource Articles