Install a whole house media air cleaner
Contact CASATI 905 – 460 – 4023 or complete the Request Quote form below to learn more about the benefits of having CASATI professionally install a high performance, whole-house Media Air Cleaner in your home. The unit requires minimal maintenance and captures up to 85% of microscopic particles like dust, smoke, pet dander and mold spores.
Once the filter is installed, it will only need to be replaced once every 6-12 months depending on the amount of impurities it captures within the timeframe. That's four times longer than a standard one-inch furnace filter.
For added protection and air purification, consider installing a Swordfish UVC Air Treatment System to the duct work of your existing warm air furnace or above the air conditioning coil.
Buy a new replacement air filter
Buying replacement furnace air filters is easy. CASATI carries many sizes to fit your unit's requirements.
Simply call CASATI today to order your filters*
905 – 460 – 4023
*Advise promo code: Comfort10 and receive an additional 10% off your price before applicable taxes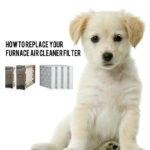 AccuClean Whole-Home Air Filtration System
Looking for the most effective whole-home air filtration system that is better than the rest and with the highest efficiency of any filtration system in the market?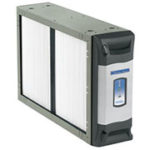 The patented technology of the American Standard AccuClean Whole-Home Air Filtration System offers superior filtration of indoor air allergens, providing you with clean air day after day, year after year. With an added bonus of an extraordinary warranty by American Standard — a 10-year registered limited warranty on functional parts.**
Product Highlights:
removes up to 99.98 percent of allergens from the filtered air
catches particles down to .1 micron in size
eight times more effective than the best HEPA room appliance
100 times more effective than a standard one-inch throwaway filter or ionic-type room appliance
delivers cleaner air and more of it
reusable filter can be cleaned by vacuuming
---
Request quote
Other air quality products & services
CASATI Resource Articles
** Registered Limited Warranty terms are available when you register within 60 days of installation. You can register online at americanstandardair.com or by phone at 800-554-8005, otherwise American Standard Heating & Air Conditioning's Base Limited Warranty terms will apply. Base Limited Warranty information on specific products can be found on americanstandardair.com. An option to purchase transferability of your Registered Limited Warranty is available. For more information visit americanstandardair.com.