[siteorigin_widget class="SiteOrigin_Widget_Image_Widget"][/siteorigin_widget]
Meet the Business Owner – Joe Casati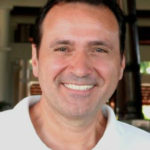 "At CASATI Heating & Air Conditioning, we care about our customers. We strive to exceed your home comfort requirements by offering you the best suitable, affordable, quality products and services for your home."
~ Joe Casati
Customer Service & Satisfaction is Our #1 Priority
With over 38 years of HVAC experience, CASATI is a family-operated heating and air conditioning business, that is fully licensed and insured.
EMERGENCY SERVICE
CALL NOW
905 – 460 – 4023
Your Full-Service Residential HVAC Company
From furnace and central air conditioner installations to seasonal checkups, our team covers all areas of HVAC systems in your home or business.
Whether you are looking for emergency repairs or just want to inquire about new services for your home, you are welcome to give us a call today at 905-460-4023
We look forward to serving you!
[siteorigin_widget class="SiteOrigin_Widget_Cta_Widget"][/siteorigin_widget]
About the CASATI Service Experience
When you choose CASATI for your heating and air conditioning installations, you receive V.I.P. treatment. 
What about CASATI's Technicians and Administrators?
we are licensed, experienced and fully qualified 
we show the respect you and your home deserve, ensuring clean and tidy workmanship from the beginning to end of the installation
we properly test the operation of all installed equipment before leaving your home
we gladly register the warranty for all heating and air conditioning units that are installed in your home by CASATI
we do what we say we will do, and nothing less. Customer service and your complete satisfaction is our #1 priority
What clients are saying about us …
[testimonials backgroundcolor="#7ae7f5″ textcolor="" class="" id=""]
[testimonial name="Peter M., Georgetown" avatar="none" image="" company="" link="" target="_self"]Casati was great for us and both Kate and I would recommend his service for anyone looking to invest in a new furnace and/or A/C[/testimonial]
[testimonial name="Herman K., Caledon" avatar="none" image="" company="" link="" target="_self"]Phoned several dealers to get suggestions and budget pricing. Joe Casati was the best price, and that was on the furnace Consumers Reports recommends highest… Nice and capable guys. Saved $1500. Verrrrry quiet unit.[/testimonial]
[testimonial name="Andrea S., Brampton" avatar="none" image="" company="" link="" target="_self"]Wonderful service from Casati from start to finish. Installation was quick and hassle-free. Technicians were very courteous and professional; they worked very clean and the whole experience was enjoyable. The prices were right for both American Standard furnace and AC. I am very happy with my purchase.[/testimonial]
[/testimonials]
[siteorigin_widget class="SiteOrigin_Widget_PostCarousel_Widget"][/siteorigin_widget]